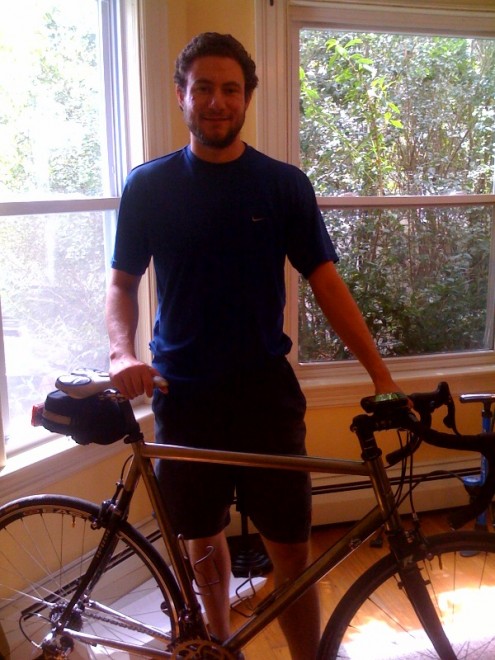 Okay, so I'm pretty obsessed with bicycles. For one thing, I have three (a touring bike/car, a mountain bike/winter bike and a racing bike). Secondly, when I'm not riding my bike, well, I generally find myself thinking or writing about cycling. Given that paradigm, it isn't surprising that I'm extremely excited about some new upgrades to my racing and mountain bikes. I recently had my entire gear set on the race bike switched from Shimano Ultegra to Campagnolo Record. For those of you that aren't familiar with bicycle gears, Shimano is made in Japan and is extremely functional, but Campagnolo is made in Italy and, apart from being functional, is drop-dead gorgeous. I am literally physically attracted to the gears on my bike. Campagnolo Record is the top of the line gear set, and my new bike looks absolutely fantastic with it (photos after the fold). For my steel mountain bike–a 2006 Surly Karate Monkey–I just installed a new, massive front tire, as well as a neat clip-on rear fender.
The reason why I'm so excited about the upgrades is that I've been cycling every day for the last two months, and I am getting stronger every day. The new tires on the mountain bike will enable me to ride all winter long–even in snow. The Campy Record gears for the race bike aren't just sexy, they are also about 1.5 pounds lighter than my old gears and, more importantly, they will enable me to get into a lower gear ratio for when I tackle massive climbs. My goal is to train hard to do some ultramarathon bike races next summer. Typically, these races are 12 or 24 hours long. I'm also interested in getting better at time trialing, and I've signed up to do a bike race in Jamestown, RI on October 12, 2008. (Last year I did this race as well, but I crashed halfway through. You can read all about that race here). Below are are some photos of my bikes!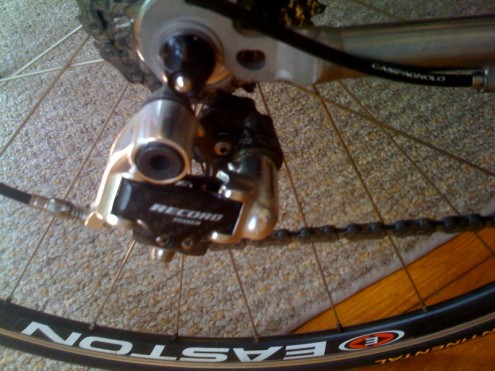 The rear derailleur is made of titanium and carbon fibre–like most of the Campy Record stuff!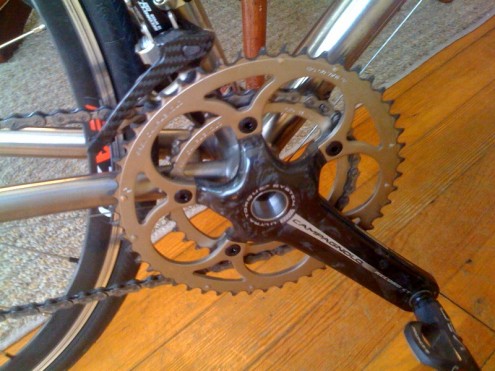 The gorgeous Campy crank–again, made of carbon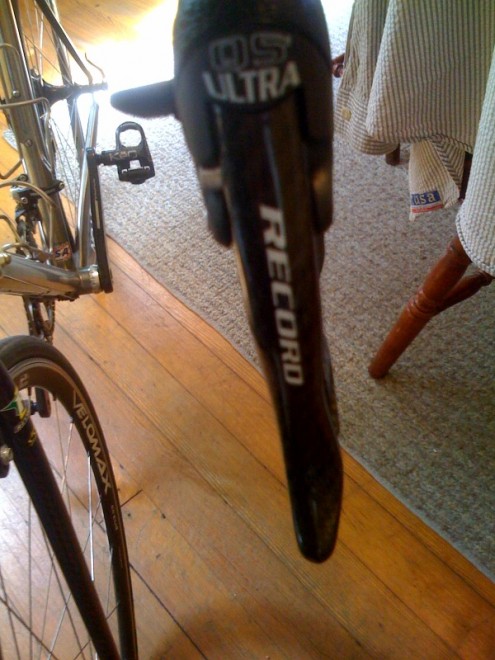 Even the brake levels are made of carbon, which is sexy but doesn't bode well in a crash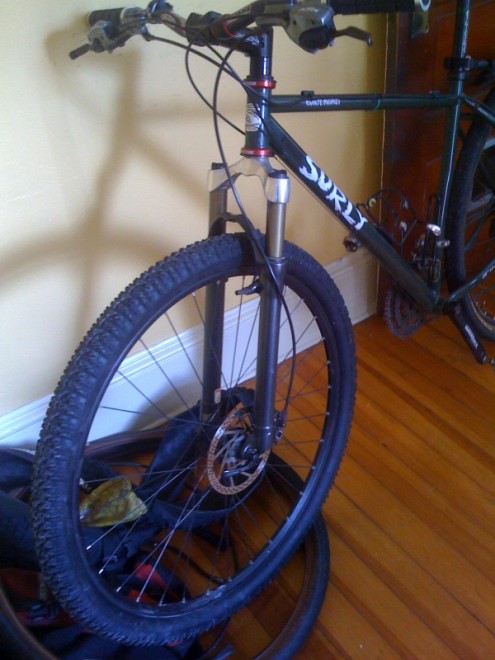 The massive front tire on my 29er mountain bike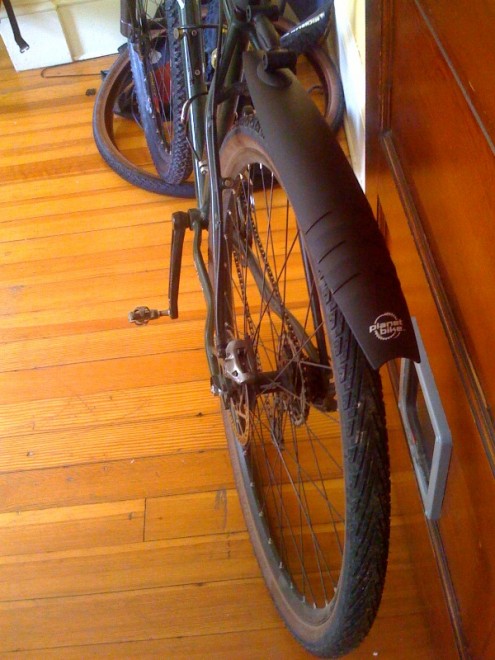 I installed a clip-on rear fender for snow and wet weather
(Visited 186 times, 1 visits today)