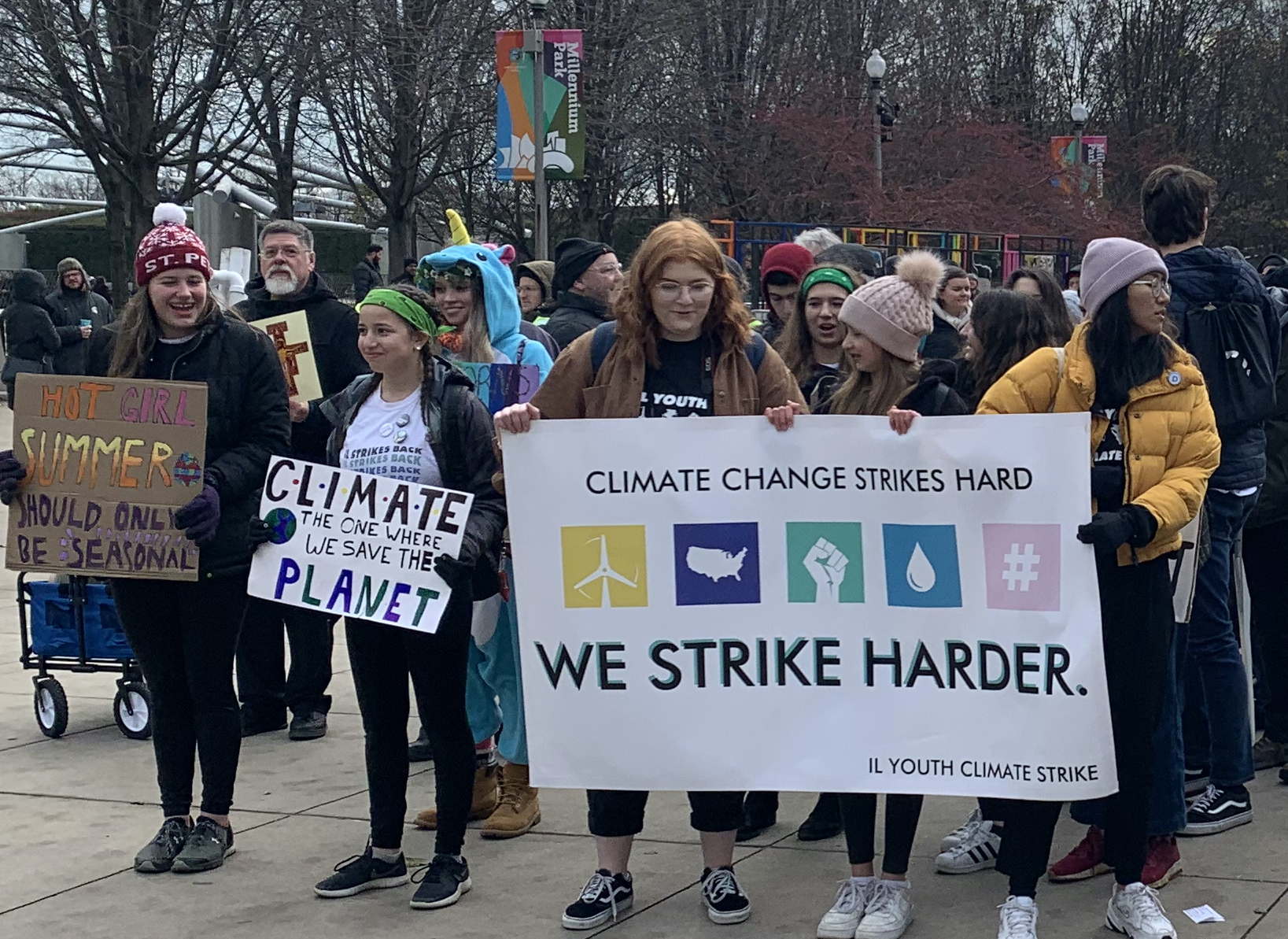 We adults know the future is bleak.
Have jobs, families, to-do lists.
Do what we can.
Know in our hearts that
It's not enough.
I found myself today
On a business trip in Chicago.
At lunch I wandered through malls
Touting holiday sales—
The best time to buy
What we don't need.
My wallet weighed heavily on me.
I couldn't decide if I was to live
A glass-half-full
Or glass-half-empty
Kind of life.
So I went to Millennium Park,
Marched for climate justice
With 500 kids,
Spat out my despair in song and chant…
And that settled the matter
For good.
–
On Friday, December 6, 2019 roughly 500 high school students and adult allies marched through Chicago to protest inaction on climate change. The march was organized by the Sunrise Movement, which is calling for a Green New Deal. Check out their website: https://www.sunrisemovement.org
(Visited 41 times, 1 visits today)
You might also like